ALIGNMENT SERVICE
Stop by Land Rover South Atlanta to learn more about our alignment specials. For routine alignment inspections or service, our expert technicians provide the best service around!
Benefits of an Alignment Service
The overall alignment of your Land Rover vehicle is very important. If your vehicle is even slightly misaligned, this can greatly reduce how safe your vehicle is. Not to mention, the efficiency of your vehicle will also be greatly affected. Not everyone will notice that they are having an issue with their alignment when they are driving their vehicle. That's why it is important to routinely have your alignment checked as part of an ongoing maintenance schedule. There are some signs that your vehicle is misaligned, but you often don't notice these issues until there is a big problem going on. Pay attention to changes in your fuel efficiency numbers, how your vehicle handles tight corners and the overall wear of your tire tread. Any issues that you are having can be addressed by our expert staff of service professionals. We'll have your vehicle inspected and serviced in very little time.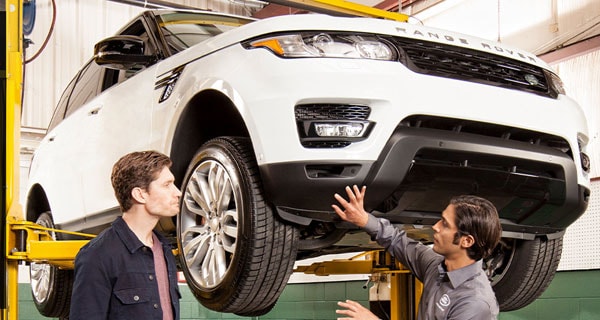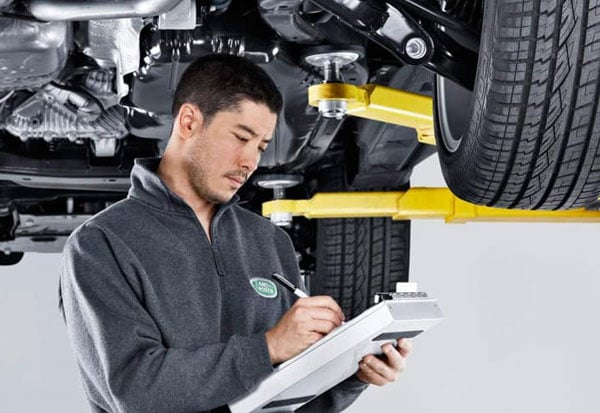 Customer Reviews
Land Rover South Atlanta
3900 Jonesboro Road, Union City, GA 30291
Serving
Union City

,

Fairburn

&

Atlanta

If your vehicle is out of alignment, you could end up spending over $150 more in fuel costs each year. This is a decrease in efficiency of about 7 percent. That is a pretty dramatic number if you think about it. A vehicle that is out of alignment will cause the tires to drag while driving. Even a little bit of this can cause a lot of problems with your vehicle. Your suspension can go through some pretty extensive damage when your vehicle isn't properly aligned. Your tire tread will begin to wear down much faster than they normally would. Most people notice that one or two of their tires are wearing down faster than the others, and a new set is needed. This is one of the first indications of an alignment issue. If you stop by Land Rover South Atlanta, we'll take a quick look at your alignment. Any issues will be communicated to you, and you as the vehicle's owner can tell us what you would like to do moving forward. If your vehicle needs an alignment, we can affordably and quickly get this job done.
Atlanta Wheel Alignment Service
Vehicles come with plenty of technology to keep us safe and comfortable while we are driving our vehicle. What many people don't realize, is that a lot of this technology is affected by the process of having an alignment performed. If you have a friend of yours do your alignment, or smaller mechanic shop in the area does the job, you might be missing a big component of your service. A steering system reset is often needed as part of an alignment to a Land Rover vehicle. Your features that you love, like traction control, stability control and parking assistance will all be able to function properly with this maintenance. Bring your vehicle down to Land Rover South Atlanta if you suspect there is a problem going on with your vehicle's current alignment. We'll perform any service that is necessary, getting you back on the road in a safe manner. We look forward to serving you!
Hours
Monday

7:00AM-6:00PM

Tuesday

7:00AM-6:00PM

Wednesday

7:00AM-6:00PM

Thursday

7:00AM-6:00PM

Friday

7:00AM-6:00PM

Saturday

7:00AM-4:00PM

Sunday

Closed
10% off full detail.
10% Off
ALIGNMENT SPECIAL
$199.95
4-Wheel Alignment Special