TIRE SERVICE
See how much money you can save on new tires and tire service by checking out our service specials today!
Benefits of New Tires & Tire Service
When you invest in a new vehicle, there are a number of different parts of your vehicle that are going to require maintenance moving forward. With the normal use, your tires see a lot of wear and tear. The tread quality on your tires is extremely important when it comes to safety. If you have low tread on your tires, this will affect the overall grip that your vehicle has on the road. There are some issues that can lead to early tread wear, like a vehicle that is out of alignment. Even with a well-maintained vehicle, tires wear down after a few years. It is important that you check your tires on a routine basis. This is just as important as an oil change is. In addition to low tread, you will want to make sure that your tires don't have any signs of cracks or bulges. These issues can indicate you are at a higher risk of a tire blowout while driving.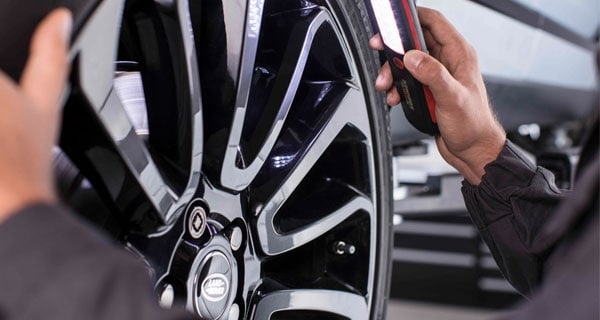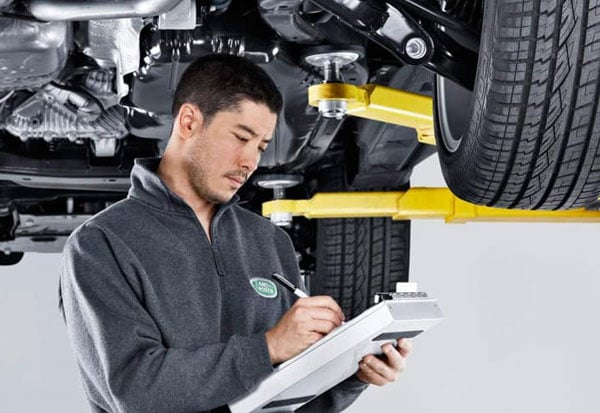 Customer Reviews
Land Rover South Atlanta
3900 Jonesboro Road, Union City, GA 30291
Serving
Union City

,

Fairburn

&

Atlanta

When you bring your vehicle into Land Rover South Atlanta, you can trust that your tire service will be provided by certified automotive technicians that are experts in what they do. They know how to properly check the quality of your tires, and to advise you on what to do moving forward. This is service that they perform almost daily. They have seen a number of tire issues, and our service technicians have helped many customers choose new tires when needed. We care about the safety of our clients.
Atlanta Tire Service
We understand the importance of choosing the right quality of tire for your vehicle. This is a decision that contributes to the overall level of safety that you experience while on the road. It also protects your vehicle. The right set of tires will ensure that you have your vehicle for many more years to come. If you invest in something that is low quality, this saves you money but you will be replacing your tires again in just a couple of years. Take the time to do some smart shopping now, and save money in the long run with only high-quality automotive parts. Stop by Land Rover of South Atlanta. We offer a full variety of professional tire services to help keep you safe while on the road. It is also important to keep your tires in good condition to protect the overall investment of your vehicle. If your tires are past their life expectancy, we can help you with the process of investing in a new set. It is important to pick the right size and type of tire that your vehicle needs.
Hours
Monday

7:00AM-6:00PM

Tuesday

7:00AM-6:00PM

Wednesday

7:00AM-6:00PM

Thursday

7:00AM-6:00PM

Friday

7:00AM-6:00PM

Saturday

7:00AM-4:00PM

Sunday

Closed
10% off full detail.
10% Off
ALIGNMENT SPECIAL
$199.95
4-Wheel Alignment Special