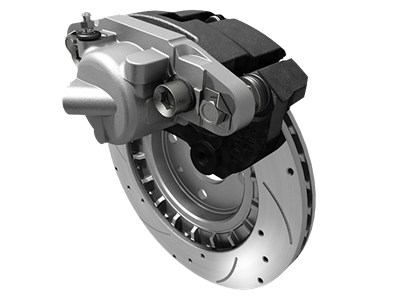 BRAKE SERVICE
Keep your vehicle stopping smoothly by taking it in for a brake service at regular intervals. If your brakes are making noise or vibrating, then it's likely time for a full inspection and service. It's important to address brake issues promptly before they become a bigger problem.
Benefits of Brake Service
When brakes begin squealing, that means that the warning tabs on the brake pads have been reached. If you do not get them replaced when they begin squealing, the next thing that will happen is they will begin to scrape on the rotor, which will damage it, thus causing a bigger repair bill in the future. Your brakes are definitely one component that you want to work properly at all times. If they're making noise, don't delay and make a service appointment today.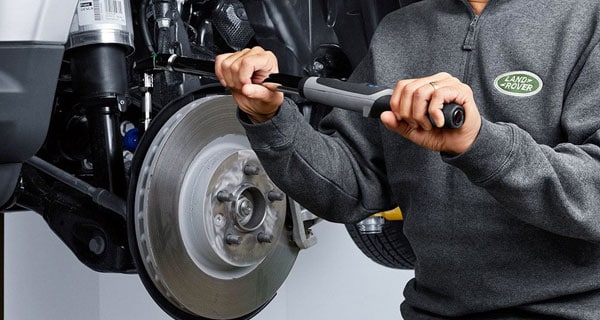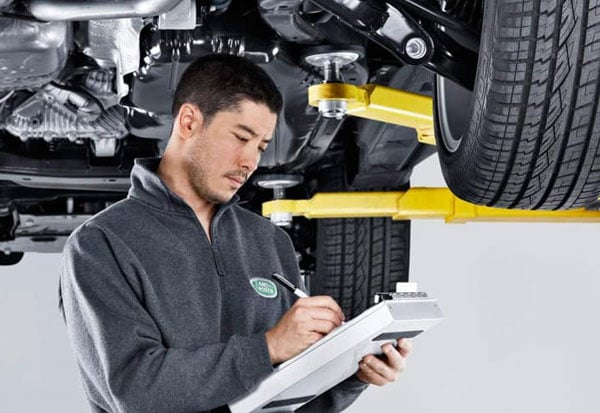 Customer Reviews
Land Rover South Atlanta
3900 Jonesboro Road, Union City, GA 30291
Serving
Union City

,

Fairburn

&

Atlanta

All of our automotive technicians are certified professionals who regularly replace, repair and inspect brake systems. You can rest assured that they have the experience and knowledge to work on all makes and models of vehicles, not just Land Rover vehicles. Put your vehicle in the best hands with our professional service department.
Atlanta Brake Service
Besides qualified technicians, another benefit to getting your brake service done at our dealership is the fact that we only use quality OEM parts. Original equipment manufacturer parts are the only parts guaranteed to fit your exact vehicle and work how they're supposed to. Aftermarket parts are made for a generic fit and may not always fit precisely. This is especially true with some of the more rare makes and models of cars. Get the right fit and the best performance by making sure that only OEM parts go into your vehicle. Are your brakes grinding, squealing or vibrating? Is the brake pedal spongy or too stiff? If your brakes are doing anything unusual, visit our dealership today for a full inspection and service if necessary. We'll get you back on the road in no time flat!
Hours
Monday

7:00AM-6:00PM

Tuesday

7:00AM-6:00PM

Wednesday

7:00AM-6:00PM

Thursday

7:00AM-6:00PM

Friday

7:00AM-6:00PM

Saturday

7:00AM-4:00PM

Sunday

Closed
10% off full detail.
10% Off
ALIGNMENT SPECIAL
$199.95
4-Wheel Alignment Special